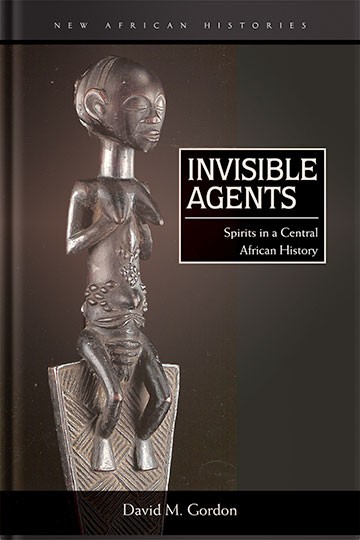 Publisher:

Ohio University Press

Available in:

Paperback

ISBN:

978-0-8214-2024-9

Published:

November 1, 2012
Ohio University Press
Invisible Agents shows how personal and deeply felt spiritual beliefs can inspire social movements and influence historical change. Conventional historiography concentrates on the secular, materialist, or moral sources of political agency. Instead, David M. Gordon argues, when people perceive spirits as exerting power in the visible world, these beliefs form the basis for individual and collective actions. Focusing on the history of the south-central African country of Zambia during the nineteenth and twentieth centuries, his analysis invites reflection on political and religious realms of action in other parts of the world, and complicates the post-Enlightenment divide of sacred and profane.
The book combines theoretical insights with attention to local detail and remarkable historical sweep, from oral narratives communicated across slave-trading routes during the nineteenth century, through the violent conflicts inspired by Christian and nationalist prophets during colonial times, and ending with the spirits of Pentecostal rebirth during the neoliberal order of the late twentieth century. To gain access to the details of historical change and personal spiritual beliefs across this long historical period, Gordon employs all the tools of the African historian. His own interviews and extensive fieldwork experience in Zambia provide texture and understanding to the narrative. He also critically interprets a diverse range of other sources, including oral traditions, fieldnotes of anthropologists, missionary writings and correspondence, unpublished state records, vernacular publications, and Zambian newspapers.
Invisible Agents will challenge scholars and students alike to think in new ways about the political imagination and the invisible sources of human action and historical change.
Reviews
"Despite the enormous richness of the literature on the history of religion in Africa, I can think of no other book which brings the insights of that literature to bear so directly and convincingly to the interpretation of modern political history.… This is a great book."
Megan Vaughan, University of CambridgeUniversity of Cambridge
"Invisible Agents makes a major contribution to African historical scholarship…."
American Historical Review
"David Gordon makes a vital contribution to the history of religion and politics in Africa by taking seriously the idea that spirits have agency in the world of the living…. (T)he impact of this book will likely be quite visible."
International Journal of African Historical Studies
"(Invisible Agents) clearly shows: there never was a 'secular' that was not contested and disturbed by spirits."
H-Soz-u-Kult
"Anyone interested in Christianity or spirituality in Africa should read this book. Summing Up: Highly recommended."
Choice
"(Invisible Agents) will be of interest not just to students of African history, but to those studying political imagination and its relationship to movement building."
Book News
"David Gordon's avowedly postsecular book places spirits right at the center of the story, and by doing so Gordon brings us closer than we have ever been before to sources of thought and inspiration that guided Africans' actions in the political world."
Derek R. Peterson University of Michigan